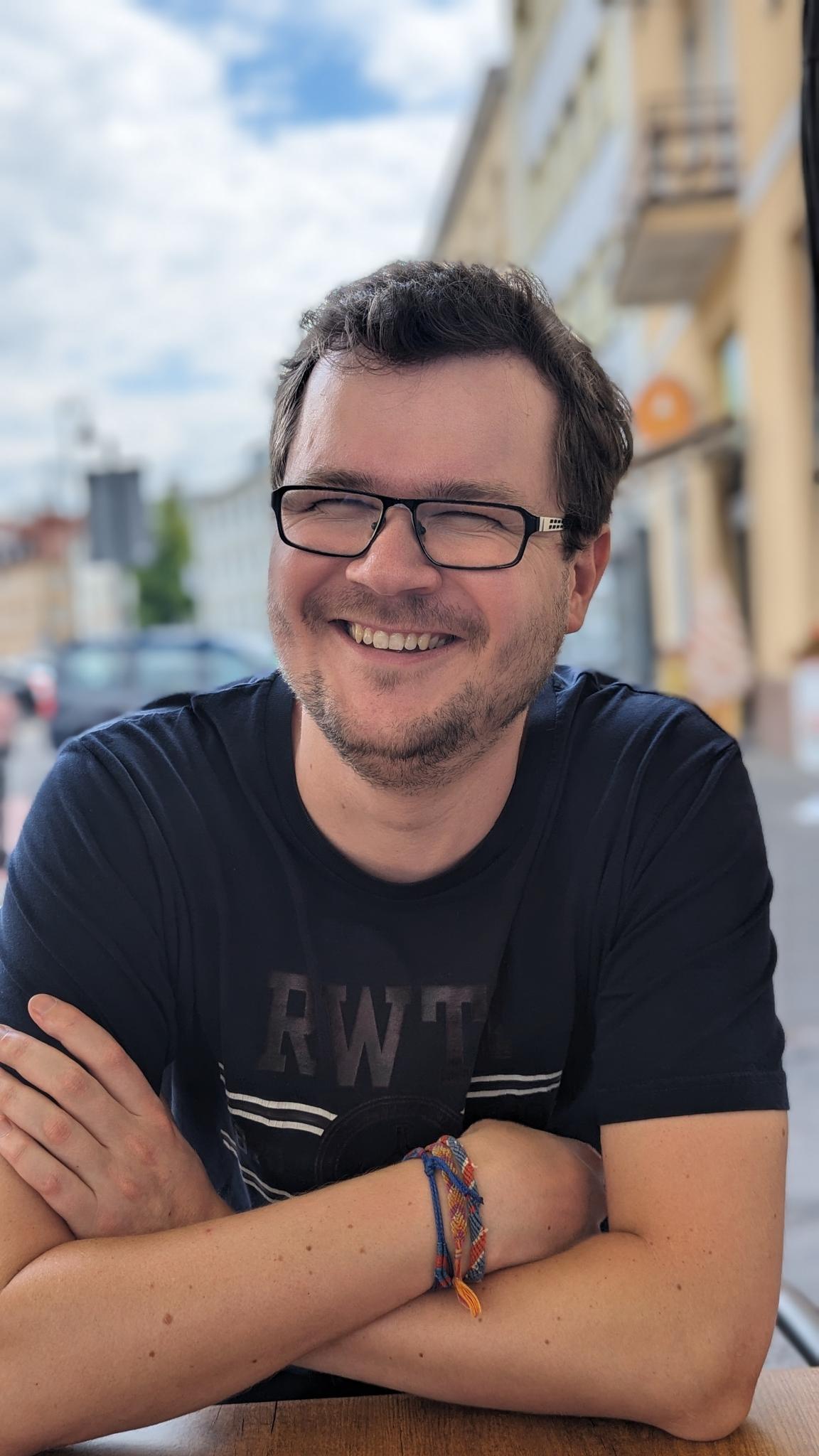 I was born on November 9, 1992 in Krefeld, Germany and raised in a small town nearby called St.Tönis. Graduated from Michael-Ende-Gymnasium (yes, in Germany a Gymnasium is a school) with Abitur (German A-Levels) in 2012 and started studying computer science at RWTH Aachen University later that year. I graduated with a Master's degree (MSc) and now work as a PhD student at the Chair of Management Science.
When I started at university, my main interests in the area of computer science were web development, mainly in PHP—obviously, that is where my (former) screen name came from (and yes I have some sort of regrets for that). However, that changed as theoretical computer science hit me. Especially I became obsessed with automata theory and formal languages. I find it still very pleasent to think of regular expressions or bisimulation games. Over time, my focus has shifted towards combinatorial optimization and game theory. This includes but is not limited to matchings, matroid theory, lattices, complexity, and mechanism design.
In my freetime, I am a passionate ultimate frisbee player. My team are the Frizzly Bears Aachen. I also love watching sports, in particular football and baseball. It is not only that I like these kind of sports for how they are played, with all the tactics and stuff, but also how they are broadcasted. In Germany, we usually avoid a second commentator or getting too involved in statistics, which I find interesting. I omitted soccer up to here but I absolutely love it. My favorite team is KFC Uerdingen 05, which is playing in Germany's fourth third division. Sports are awesome but sometimes everyone just needs some time time to chill. For me, listening to music is the most effective way to clean up my mind. If you ask me for my favorite genre, I would say handmade, which covers pretty much everything I am listening to and spares out the purely electronic stuff I do not like. Also, I play guitar and ukulele, usually a mix of Folk and Punk. Finally, I probably should confess that I watch slightly too much Netflix when I should be studying or working.
You can download my English CV here.